In Victorian times, galleries were the cultural hubs of proper society, and exhibitions would showcase the ingenuity and inventiveness of the period. The Clockwork Alchemy Artists' Gallery and Exhibition is a place to see and experience the art of Steampunk with minimal distraction.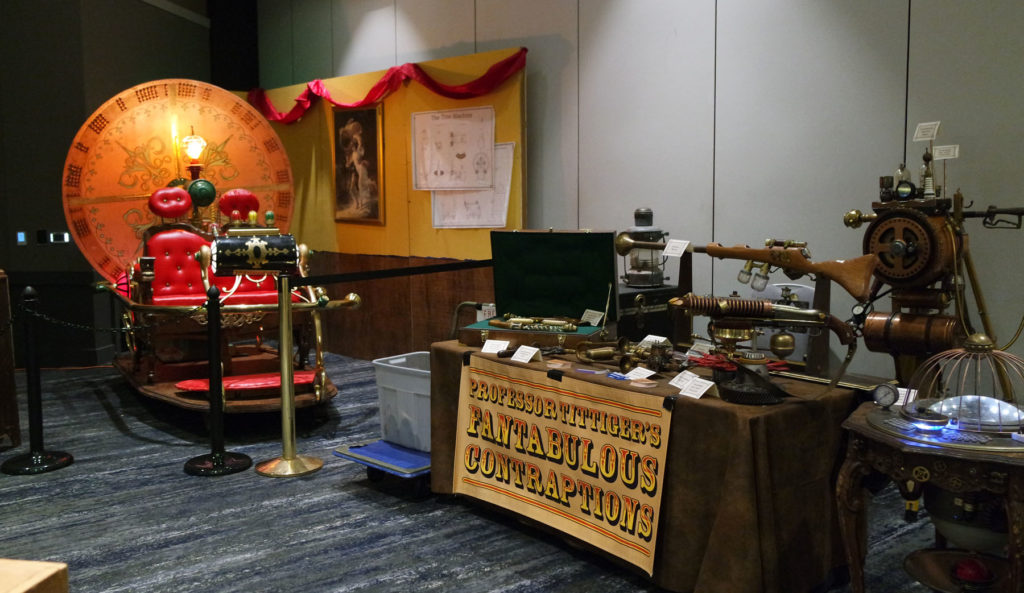 Custom built displays and controlled lighting showcase the exhibited art. Our inventors and artists are often available to explain and demonstrate the wonders of their making. Please visit our gallery to personally experience the art and science of Steampunk!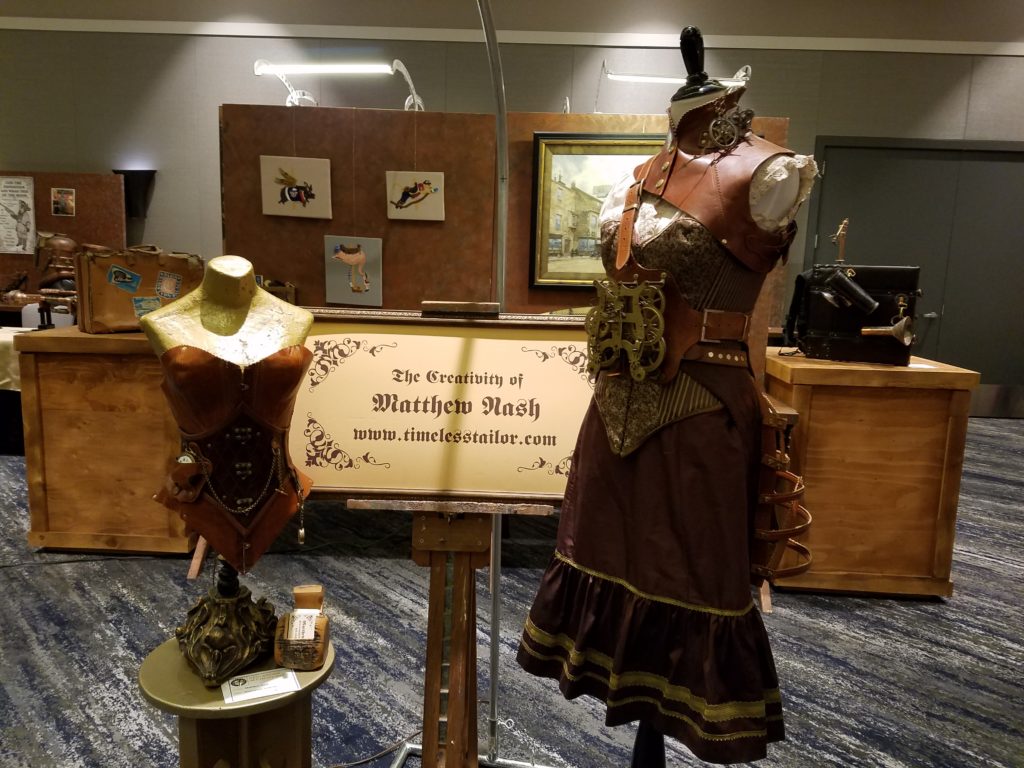 Artists and Makers! Display your work in our Gallery!
Gallery submissions for the 2020 Clockwork Alchemy Artists' Gallery and Exhibition are now open, and we want YOUR art for the display! As the written word brings spark to our imagination, the devices, paintings, and fashion bring the Steampunk aesthetic to life in a physical form. If you are one of these artists, please consider submitting an application to be included in the Artists' Gallery and Exhibition at Clockwork Alchemy. We are looking for Amazing Artists and Marvelous Makers this year! That includes a great variety of art forms—paintings, sculptures, costumes, devices, inventions, mixed media creations, whatever your imagination can think of!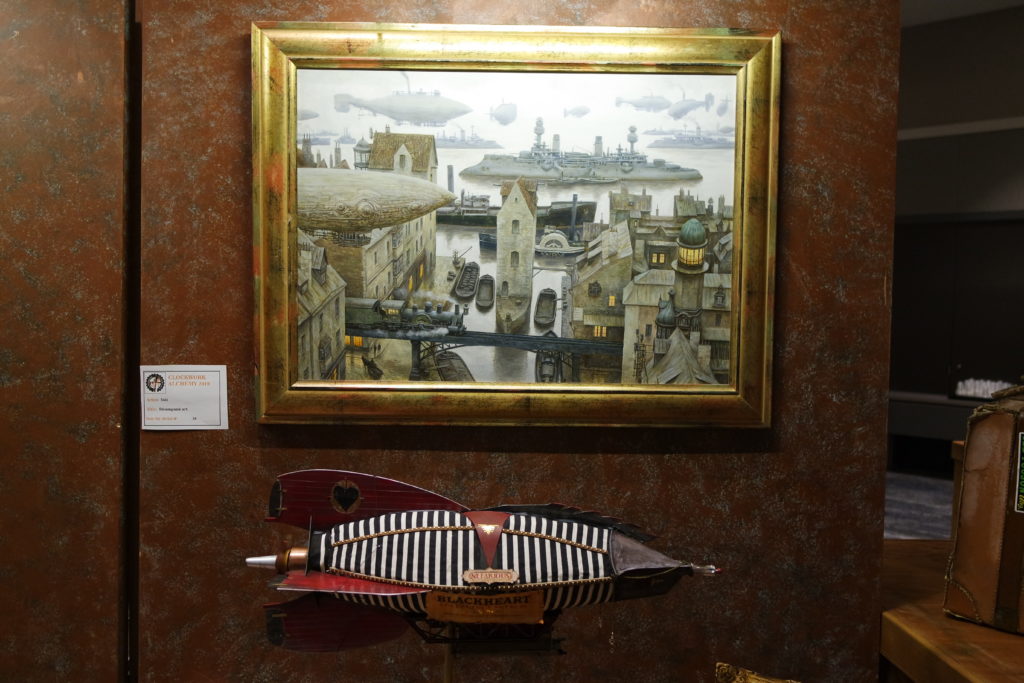 We provide a real gallery setting for your art. The art of Steampunk is all about personal creativity! We look forward to seeing what you create!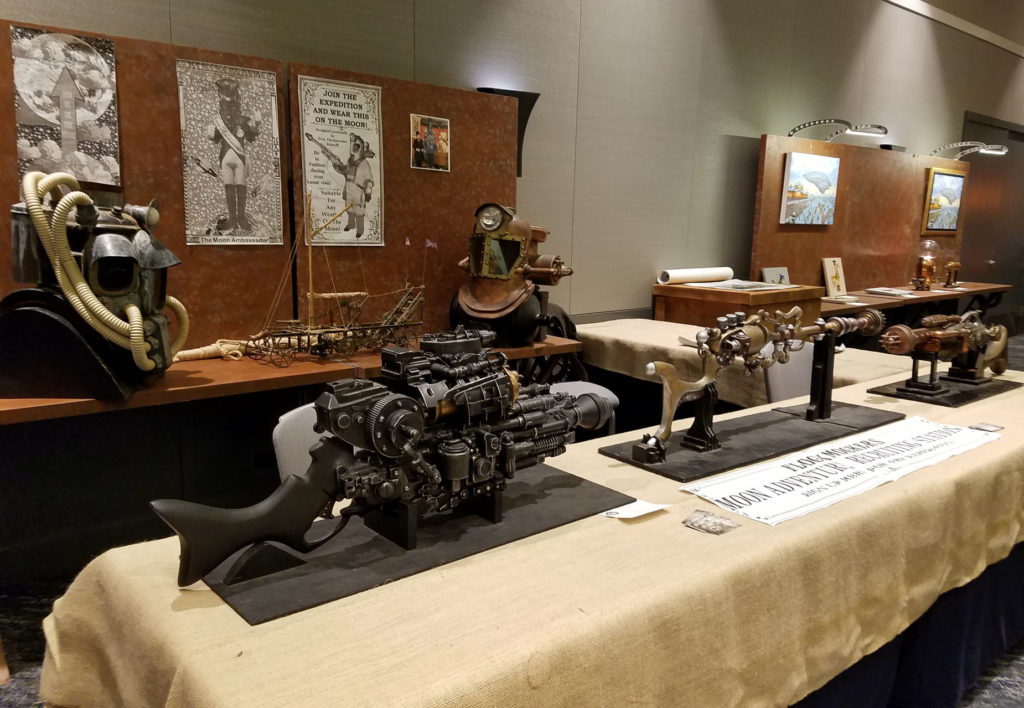 The Gallery is for artists who want to display their work, but who are not planning on selling their work in the Artists' Bazaar. Use the form on the link below to get started; we will get in touch with you to make sure we meet any special needs you may have.
Submissions must be received by Saturday, February 29, 2020.
To have your wonderful work(s) displayed in the Artists' Gallery, please use the Artists' Gallery and Exhibition Application.